Smokey Paprika Chicken - Rice and Eggs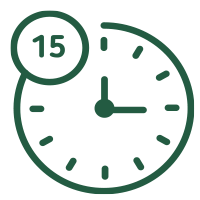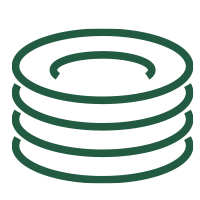 Ingredients
2-3

Sicín Sásta chicken breasts (approx. 300g)

1

heaped tsp. of smoked paprika

2

cloves garlic, peeled and chopped

4

cm

piece of ginger, peeled and grated

Juice of 1 lemon

2

tbsp

olive oil

Salt and freshly ground black pepper

2

bay leaves

500

ml

water

200

g

basmati rice, rinsed in cold water and drained

4

eggs

100

g

frozen peas

40

g

butter

1

onion, finely chopped

1

heaped tbsp. medium curry powder

3

tbsp

cream

3

tbsp

chopped fresh parsley
Instructions
Place the chicken in a dish with the paprika, garlic, ginger, half the lemon juice and a tablespoon of oil. Toss to coat, cover and put in the fridge for 30 minutes to marinate.

To cook the chicken: Remove the chicken from the fridge and place in a large frying pan with a lid.

Pour over 500ml water, add the bay leaves and a little salt. Bring the water to a gentle simmer, cover and cook the chicken for 15 minutes until it is done.

Remove the chicken from the pan and set aside. Discard the bay leaves but reserve the cooking liquor to cook the rice.

To cook the rice: Stir the rice into the reserved cooking liquor in the frying pan. Cover with the lid and bring to the boil. Reduce the heat and simmer the rice very gently for 10 minutes.

Turn off the heat and leave the rice covered for 3-5 minutes. By this time it should have absorbed all the cooking liquor.

To cook the eggs: Put the eggs in a saucepan and cover with cold water. Bring to the boil and cook for 3-6 minutes depending on how you want your eggs cooked - soft boiled or hard boiled. Remove from the saucepan and put into a bowl of cold water, then when cold enough to handle peel and set aside.

Meanwhile, melt the butter with the remaining oil in a small pan and cook the onion over a low heat for five minutes until well softened, stirring occasionally.

Then add the curry powder and cook for another three minutes, stirring constantly.

Add this mixture to the cooked rice and stir to combine. Then stir through the peas, cream, parsley and a few twists of ground black pepper.

Tear the chicken into chunky pieces and add these to the pan along with the reserved lemon juice. Stir gently to combine. Return to pan to a medium heat and cook for 1-2 minutes.

Taste for seasoning then cut the eggs into halves and place them on the rice. Cover the pan with a lid and heat through for 2-3 minutes or until the eggs and chicken are warm, then serve.