Packaging To Make Life Easier
Our reduced, smart packaging is all about making your life easier and doing our bit for the planet. It's about minimising handling and minimising packaging too.
Did we mention it's also a bit more glas (that's 'green', for those with just cúpla focail) than traditional packaging?
Well, it is. Because it's the right thing to do.
The Tray
Our whole fillets come in a tray that uses 60% less plastic and includes a lining to keep it clean and ready to recycle once removed. It's easily stored in the fridge and made using 80% recycled materials. Pretty sound, huh?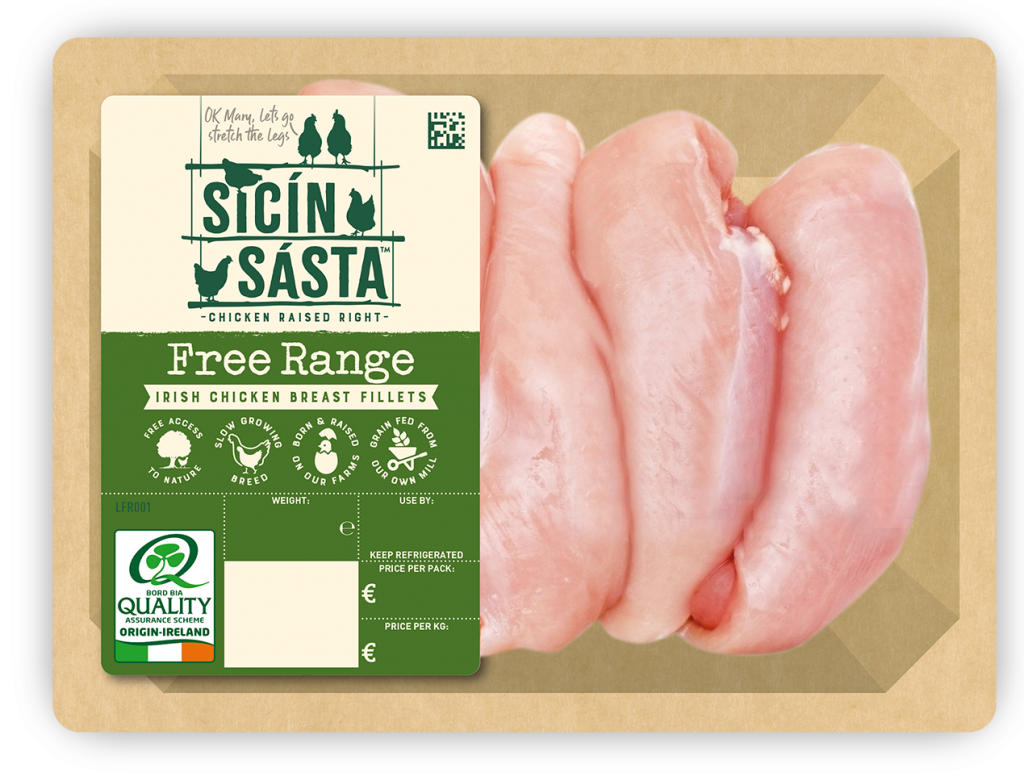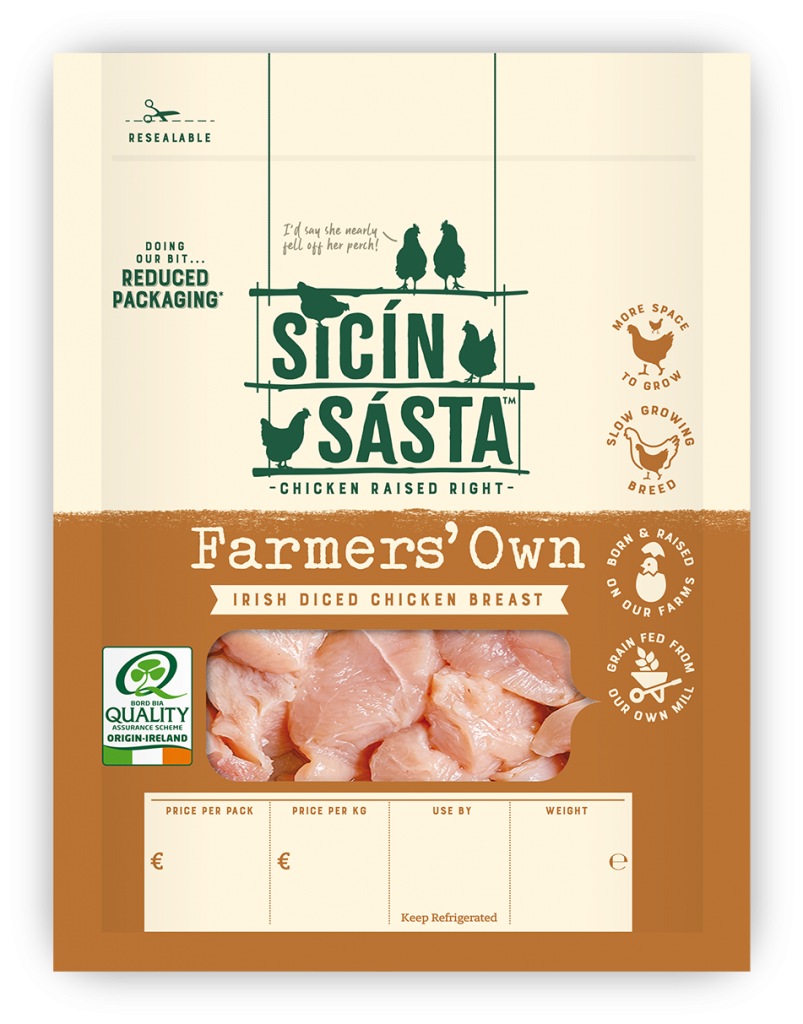 The POUCH
Our diced chicken fillet is packaged in an innovative resealable pouch which doubles as a storage container to pop in the fridge. To reduce mess, effort, and clean-up, all you need to do is cut, pour, and cook. Oh, and it has 15% less packaging. The right thing to do and all.
WHOLE BIRD
Our whole bird packaging keeps it simple by combining three pieces into one. There are no leg-ties or clingfilm, and the trays have been removed to create one simplified whole bird bag. 
But just as free range chicken has more space to roam on our farms, the whole bird packaging might take up a bit more space in the fridge. That's only because with our chicken, there's literally no strings attached—that  3-in-1 packaging we mentioned has no leg tie, which makes the chicken less compact.