Chicken Tostadas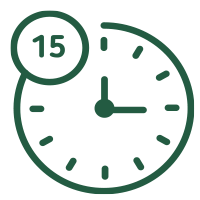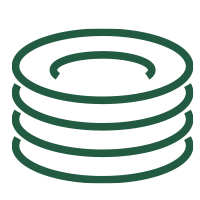 Ingredients
2-3

Sicín Sásta chicken breast fillets, finely sliced

8

corn tortillas

Sunflower oil, for cooking

Sea salt flakes & black pepper

Juice of half a lime
To Serve
250

g

refried beans

Iceberg lettuce, shredded

Pico de Gallo (see below)

Chipotle sauce

Sliced avocado, optional

Sour cream, optional
Pico de Gallo
2

medium size tomatoes, seeds removed and diced finely

Half red onion, finely diced

1

green chilli, finely sliced

Juice of half a lime

Small bunch fresh coriander, roughly chopped

Salt
Instructions
Pour about 4cm sunflower oil into a large frying pan and heat over medium-high heat.

While the oil is heating, use an 8cm round pastry cutter to stamp out 3 smaller rounds from the corn tortillas (you can make them bigger or smaller if you like).

To check that the oil is hot enough (you should see the surface rippling), drop a small offcut from the tortilla into the oil, it should start to bubble straight away. (If the bubbling is very vigorous and the piece turns dark very quickly, lower heat to medium and leave to cool a bit before testing again).

Once oil is hot, drop in 3 – 4 of the cut-out tortillas circles. Use a metal spatula to gently press down on each one to stop them from curling up and to deflate any large pockets of air. Cook until golden around the edges.

Once golden, remove with tongs and spread out over paper kitchen towel. Continue until all of the tortillas have been fried.

For the chicken, heat a large pan over medium high heat. Add a drizzle of oil once the pan is hot then add the finely sliced chicken, spreading it out over the surface of the pan. Sprinkle over salt and pepper. Cook until chicken is golden all over, 5-7 minutes. Tip: Avoid constantly moving the chicken around, let it sit and cook until golden underneath, then move around and leave to cook again, etc.

Once chicken is golden, squeeze lime juice over the chicken, toss well and cook for another 20-30 seconds. Remove chicken from heat.

To assemble, spoon refried beans into a small microwave-safe bowl, cover with a small plate and heat in the microwave for 1-2 minutes. Leave to sit for about 30 seconds, then give it a stir.

Spread warmed refried beans on top of toasted tortilla, then top with shredded lettuce, fried chicken, Pico de Gallo and a drizzle of chipotle sauce. You can also add sour cream, avocado slices and pickled red onion.