Airfryer Chicken Tikka Pockets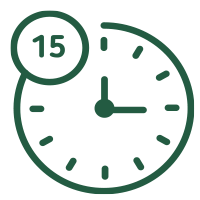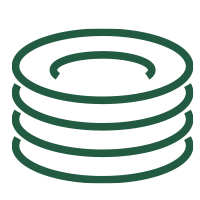 Ingredients
1.5

packs

Sicín Sásta Diced Fillets
For the marinade
130

g

strained Greek yoghurt

3

cloves

garlic, grated

3

tbsp

light olive oil

1

tbsp

lime juice

2

tsp

fresh ginger, grated

2

tsp

ground coriander

1.5

tsp

garam masala

1

tsp

salt

1

tsp

cumin powder

1

tsp

paprika

0.5

tsp

turmeric

0.5

tsp

cayenne pepper
For the pockets
1

tomato, chopped

1

small onion, diced

1

small handful fresh coriander, chopped

8

small plain naan breads

0.25

iceberg lettuce, shredded

1

Mango chutney
Instructions
For the marinade, add all of the ingredients to a bowl and mix well. Add your Sicín Sásta diced fillets to the marinade and stir well so that the chicken is well coated. Cover and leave to marinade in the fridge for at least 30 minutes, even better, overnight.

To ensure you do not get any of the marinade in the airfryer, line the basket with tin foil.

Place the chicken into the foil, spreading out into an even layer. Cook in the airfryer at 180°C for 8 mins. Check the chicken and lightly brush with some oil and then return and cook for another 6-8 mins.

Remove from the airfryer when completely cooked.

Mix together the onion, tomato and coriander in a small bowl.

Heat the naan in the microwave to warm then cut each one.

Spread a bit of mango chutney in each naan pocket. Add shredded lettuce, tomato and onion salad, and tikka chicken pieces.